Mountainbiken in Luxembourg, Mullerthal, Klein Zwitserland.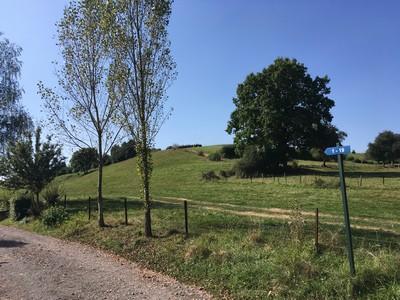 The diverse terrain of the Luxembourg Ardennes and Mullerthal, with fairly hilly topofrafie and lush vegetation, lent itself perfectly to mountain slopes. 16 marked routes of about 300 km (route between 10 and 40 km) lead you through dense forests and deep valleys. Various levels of difficulty, from easy to very difficult, set both the trained bikers and families with children happy.
The children were not forgotten. Some courses (No. 4 and No. 15) were even specially dedicated to them. And fans for the real mountain bike, the majority of the tracks to be combined with each other.
This is the mountain bike trip of camping at Neumühle Ermsdorf in Luxembourg.
This tour starts and ends at the campsite. It is 22.5 km long and winds through the beautiful hilly landscape surrounding Neumühle. Many unpaved paths through the forest and only paved roads. Beautiful views, with some way interesting sights like Folkendange the oldest farm of Luxembourg, and the quarry that "hides" located in the Schoofbësch. Have fun.
Click here for the link on EveryTrail and the route is also on the Iphone.
Click here for the link on GPSies.
Click here for printable PDF format.
Thanks to Marco Jansson.
At the campsite we have the possibility to rent a mountain bike. A real tough Trek 3500. All villages to be visited by the public transport. Panels in the centers of the villages bring you informed of the route and its degree of difficulty. Besides an overview of the mountainbik trails in Luxembourg. If you click on the picture you get to download the PDF version.
At the Luxembourg Moselle, 5 mountainbik-courses (Manternach, Grevenmacher, Greiveldange, Wormeldange, Dalheim) with a total length of over 100 km are available.